This page explains some general German lanuage words used in workshops and repair garages.
German Traffic Sign Vocabulary
Visit our free online designed path to easily learn German language as an absolute beginners, routetogermany.com/german-language
Types of Vehicles
Allradantrieb Fahrzeug all wheel drive vehicle
Anhänger trailer
Auto car
Bus bus
Cabrio convertible
Coupe coupe
Crossover crossover
Fahrrad bicycle
Fahrzeug vehicle (of any type)
Familienauto family car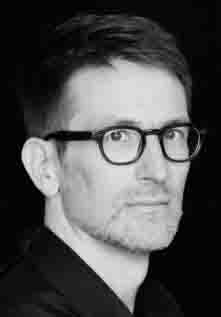 20 years of experience
27 years research
Taught German from A1 to B2 in just 60 days
with Michael Schmitz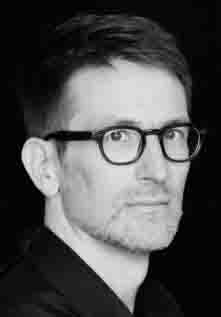 20 years of experience
27 years research
Taught German from A1 to B2 in just 60 days

with Michael Schmitz
Fließheck hatchback
Kombi station wagon
Kraftfahrzeug motor vehicle
Lieferwagen / Transporter van
Limousine limousine
Limousine sedan
LKW (Lastkraftwagen) truck/lorry
Mehrzweckfahrzeug MPV
Minivan small van
Mofa moped
Motorrad motorcycle
Personenkraftwagen passenger car
Pick-up pickup truck
Sportwagen sports car
SUV SUV
Wohnmobil motorhome
Wohnwagen caravan/mobile home
Car Parts
Antenna antenne
Auspuff exhaust pipe
Außenspiegel side mirror
Bremsbacke brake shoe
Bremsbelag brake lining
Bremslicht stop light/brake light
Bremsscheibe brake disc
Bremstrommel brake drum
Entfroster defroster
Frontscheibe / Windscheibe / Windschutzscheibe front screen / windscreen
Heckscheibe rear window
Innenspiegel rear view mirror
Katalysator catalytic converter
Kofferraum boot/trunk
Kotflügel fender
Motorhaube bonnet/hood
Nebelscheinwerfer fog light
Nummernschild number plate
Radkappe habcap
Rad wheel
Rädder

wheels

Reifen

tires

Vorderreifen

front tires

Hinterreifen

back tires

Winterreifen

winter tires

Sommerreifen

summer tires

Felge

rim

Felgen

rims

Alufelgen

alloy rims (aluminium rims)

Stahlfelgen

steel rims
Rückfahrkamera rear-view camera/backup camera
Rückfahrscheinwerfer back-up light
Schalldämpfer muffler
Scheinwerfer headlight
Schiebedach Glas sunroof glass
Seitenscheibe side window
Stoßstange bumper
Treibstofftank fuel tank
Tür door
Türgriff door handle
Vorderachse front axle
Vehicle Interior
Airbag airbag
Armlehne arm rest
Aschenbecher ash tray
Autokamera dashcam
Autoschlüssel car key
Bremspaddel brake paddle
Cd-Spieler cd Player
Ersatzrad spare tire stepony
Fensterheberschalter power window switch
Fußmatte floor mat
Gang gear
Getränkehalter cup holder
Handbremse hand brake
Heizung heater
Hupe horn
Instrumententafel dashboard
Kilometerzähler odometer
Kindersitz child seat
Klimaanlage ac (air conditioner)
Klimaanlage Filter ac filter
Kopfstütze headrest
Kraftstoffanzeige fuel gauge
Kupplung clutch
Kupplungspaddel clutch paddle
Lenkrad steering wheel
Navi / Navigationssystem navigation system
Reifendruckmesser tire pressure gauge
Rennpaddel / Gaspedal race paddle
Rückenstütze back rest
Rücksitz back seat
Rückspiegel rear view mirror
Schalthebel gear lever/shift lever
Sicherheitsgurt seat belt
Sitz seat
Sitzbezug seat cover
Tacho tachometer
Temperaturanzeige temperature gauge
Tempomat cruise control
Türdichtung door seal
Türgriff door handle
Türverriegelung door lock
Verbandkasten first aid kit
Videoplayer video player
Vordersitz front seat
Wagenheber jack
Warndreieck waring triangle
Zentralverriegelung central-locking
Zigarettenanzünder cigarette lighter
Under the Hood
Akku / Batterie battery
Drosselklappengehäuse throttle body
Dynamo generator
Einspritzdüse fuel injector
Filterhaus / Filtergehäuse air intake housing
Getriebe gearbox
Hauptbremszylinder master cylinder
Kabel cable
Kaltemittel refrigerant
Kolben piston
Kühler radiator
Kühlergrill radiator grill
Kurbelwelle crankshaft
Lager bearing
Lichtmaschine alternator
Luftfilter air filter
Motor engine
Motorlagerung engine mounting
Nockenwelle camshaft
Ölfilter oil filter
Ölmessstab dip stick
Ölpumpe oil pump
Sicherung fuse
Spule coil
Stoßdämpfer shock absorber
Stößel tappet
Turbolader und Kompressor turbocharger and supercharger
Ventilator fan
Verteiler distributor
Wasserpumpe water pump
Zahnriemen drive belt/timing belt
Zündkerze spark plug
Zylinderkopfdichtung head gasket
Liquids used in Vehicles
Benzin petrol
Bremsöl brake oil
Diesel diesel
Getriebeöl gear oil
Hydraulisches Öl hydraulic oil
Kühlmittel coolant
Motoröl engine oil
Wasser water
General
Abblendlicht dim (of headlights)
Abschleppen / Schleppen tow
Alarmanlage alarm system
Ampel traffic light / signal
Autobahnpolizei autobahn police
Automatengetriebe / Automatikgetriebe automatic transmission
Schaltgetriebe

manual transmission

Getriebe

transmission / transmission box / gear box
Autoversicherung / Kraftfahrzeugversicherung car insurance / vehicle insurance
Beschleunigung acceleration
Beule / Delle dent
Bremsweg braking distance
Dieselmotor diesel engine
Differenzial differential
Einfahrt / Ausfahrt Driveway
Einfahrt Freihalten!

Do not block the driveway!
Einordnen get in the correct lane
in/auf der linken Spur einordnen

get in the left lane

in/auf der rechten Spur einordnen

get in the right lane

Links

left

Rechts

right
Elektrische Fensterheber electric windows
Ersatzteil spare part
Ersatzreifen spare tire
Fahren drive
Fahrschule driving school
Fahrschüler L-Driver / learner driver
Fenster window
Fernlicht high eam
Führerschein driver's license
Gepäckträger luggage rack
Karosserie body / bodywork
Leerlauf idle / neutral gear
Liter litre
Luftdruckbremse air brake
Mechaniker mechanic
Mile Meile (1.602 Kilometers)
Notrufsäule emergency (roadside) telephone
Nummernschild
Ölwechsel Oil Change
Überhitzen / Heißlaufen overheat (of engine)
Pferdestärke horsepower(Hp)
Profil / Lauffläche tread (of tire)
Probe Fahrt test drive
Promillemesser drunkometer / breathalyzer
Rechtsgesteuert right-hand drive
Scheibenwischer windshield wiper
Schmieren lubrication
Spur lane (driving)
Tempolimit speed limit
Tempo / Geschwindigkeit speed
Tankdeckel fuel tank cap
Tankstelle filling station / gas station
Unfall accident
Ventilation / Belüftung ventilation
Verkehr traffic
Kreisverkehr

traffic circle
Verkehrsschild traffic sign
Warnblinkanlage hazard warning lights
Werkstatt garage (repair workshop)
Zündschloss ignition lock
German Traffic Sign Vocabulary
Abbiegen make a turn
Links Abbiegen

turn left

Rechts Abbiegen

turn right
Abstand distance
Mindestabstand

minimum distance
Achslast axle load
Anfang beginn / start
Fußgängerzone

pedestrian zone
Anfang einer Fußgängerzone

start of a pedestrian zone
Ende einer Fußgängerzone

end of a pedestrian zone
Arbeitsstelle work place
Ausfahrt exit
Ausfahrttafel

exit (sign) board
Bahnübergang level crossing
Bewegliche Brücke movable bridge
Breite width
tatsächliche Breite

actual width
tatsächliche Höhe

actual height
tatsächliche Länge

actual length
Einbahnstraße one way street
Einfahrt entrance / driveway
Fahrradstraße bicycle boulevard / bicycle street
Fahrstreifen lanes
Bussonderfahrstreifen

bus lanes
Fahrzeug vehicle
Kraftfahrzeug (KFZ)

motor vehicle / automobile
Fahrzeuge mit wassergefährdender Ladung vehicles with water-polluting cargo
Flugbetrieb flight operations
Fußgänger Pedestrian
Fußgängerüberweg

pedestrian crosswalk / pedestrian crossing

Fußgängerunterführung

pedestrian underpass

Fußgängerüberführung

pedestrian overpass
Gefahrstelle danger zone
Gegenverkehr oncoming traffic
Gehweg walkway / footpath
Gemeinsamer Geh- und Radweg

shared walking and cycling path
Getrennter Rad- und Gehweg

- separate cycle and sidewalk
Radweg links

bike path on the left
Geschwindigkeit / Tempo speed
Zulässige Höchstgeschwindigkeit

speed limit

Vorgeschriebene Mindestgeschwindigkeit

lower speed limit (mandatory minimum speed)

Richtgeschwindigkeit

recommended speed
Haltestelle stop (of a bus)
Schulbushaltestelle

school bus stop

Straßenbahnhaltestelle

tram stop
Haltverbot stopping / parking prohibited
Absolutes Haltverbot

stopping / parking prohibited strictly

Eingeschränktes Haltverbot

stopping / parking prohibited with condition (a stop up to 3 minutes is allowed)
Kraftfahrstraße dual carriageway
Kraftfahrzeuge mit gefährlichen Gütern motor vehicles with dangerous goods
KFZ mit einer zulässigen Gesamtmasse über 3,5 t motor vehicles with a maximum authorized mass exceeding 3.5 t
Krafträder motorcycles (singular of Krafträder is Kraftrad)
Kraftwagen und sonstige mehrspurige Kraftfahrzeuge motor vehicle and other multi-lane motor vehicles
Kraftwagen automobile / motor vehicle
Kreisverkehr roundabout
Kreuzung oder Einmündung intersection or junction
Lastkraftwagen mit Anhänger truck with trailer
Linie line
Leitlinie

guideline (line in the middle of the road)
Notfall emergency
Notruf

emergency call

Nothalte- und Pannenbucht

emergency stop and breakdown bay
Parken car parking / to park (verb)
Parkhaus

parking house/ parking lot

Parkgarage

parking garage

Parkraumbewirtschaftungszone

parking management zone

Parkscheibe

parking disc

Parken auf Gehwegen

parking on sidewalks
Personenkraftwagen mit Anhänger passenger car with trailer
Personenkraftwagen und Kraftomnibusse passenger car and minibus
Radverkehr cyclists
Radweg cycle path
Reiter equestrian
Reitweg bridlepath
Richtung direction
Fahrtrichtung

direction of travel

Alle Richtungen

all directions
Sackgasse dead end
für Fußgänger durchlässige Sackgasse

dead end, pedestrian can pass through
Schnee- oder Eisglätte frozen snow or black ice
Schneeketten snow chains
Seitenstreifen hard shoulders (of a road) / side stripes
Seitenstreifen befahrbar

hard shoulders are drivable

Seitenstreifen nicht mehr befahren

do not drive on shoulder anymore

Seitenstreifen räumen

leave the shoulder
Sperrfläche restricted area
Spur Lane / Track
Einspurig

single lane / track (e.g. of motorcycle)

Mehrspurig

multiple lanes / tracks

Mehrspurige Kraftfahrzeuge

multiple lanes motor vehicles (e.g. car)

Einspurige Kraftfahrzeuge

single lane motor vehicles (e.g. motorcycle)
Stau traffic jam
Staugefahr

risk of traffic jam
Steinschlag falling rocks
Straßenbahn street car / tram
Taxenstand taxi rank / taxi stand
Ufer bank (of a waterbody, river etc)
Unebene Fahrbahn bumpy road / rough road
Verbot prohibited / forbidden / ban
Verbot für Fahrzeuge aller Art

prohibited for vehicles of all kinds

Streckenverbot

route ban

Verbot des Wendens

turning not allowed

Überholverbot

no passing
Verkehrshelfer traffic helper
Viehtrieb cattle drive
Vorfahrt right of way
Vorfahrtstraße

priority road

Vorfahrt gewähren

yield

Halt! Vorfahrt gewähren

STOP! yield / STOP! give way
Vorrang priority
Vorrang vor dem Gegenverkehr

priority over oncoming traffic
Wasserschutzgebiet water protection area
Zeichen sign
To learn German Language from beginner level please visit this page.
Explore Other Topics